Open RAN Technology - why it matters?
The Open Radio Access Network (O-RAN) creates standardized, interoperable and open interfaces between the various systems in the Radio Access Network (RAN). This technology disaggregates the proprietary RAN legacy base station into logical components such as Radio Unit (RU), Distributed Unit (DU), and Central Unit (CU).

Designed with an open and flexible architecture, O-RAN allows mobile operators to pick the RU from one vendor and the DU/CU from another thus reducing vendor lock-in while creating at the same time an opportunity for new network applications.
This open radio network architecture boosted by open interfaces, not only lowers the deployment cost, but also creates space for considerable mobile network innovation and the introduction of new business models that have not been possible so far.
Boosting the Network Slicing Concept
Network Slicing is a network application that allows the creation of virtual and independent access networks. Each "network slice" caters for various services and providers with different Quality of Service (QoS) and other service requirements. As such, Service Providers can build different commercial models based on the different market segments and Service Level Agreements (SLA). Several O-RAN components can be shared by multiple slices (O-CU-CP, O-DU, O-RU, etc.), while others are dedicated to a particular slice only (O-CU-UP, etc.).


Example of Integration: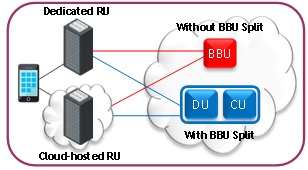 Opencode O-RAN Mission
Since its establishment in the early 2000s, Opencode Systems has championed the concept of network openness and DIY network applications delivered with unbeatable high availability and uptime. Thanks to our long years of experience and telecom leadership, Opencode Systems is now committed to introduce a DIY approach to O-RAN that will bring this new technology to another level.
The O-RAN ecosystem empowered by our market leading Super Telecom Application Server (Opencode iSDP Super TAS) allows faster implementation, higher flexibility and reliability, while opening mobile networks to more network applications. As a result, Opencode iSDP Super TAS can deliver reliably and on-time those out-of-the-box O-RAN features, call flows and applications that MNO teams are really looking for.
O-RAN Deployment Challenges
Conventional 5G is rolling out at a high pace with business pressure to launch new services. However, O-RAN deployment opportunities coincide with pending and future 5G deployment schedules.
At Opencode Systems, we are aware that the newest technologies of today do age quite fast. Therefore, and given this fast-paced environment, we will help MNOs achieve their new O-RAN application and cost saving milestones without having to rollout complex and large-scale network deployments.